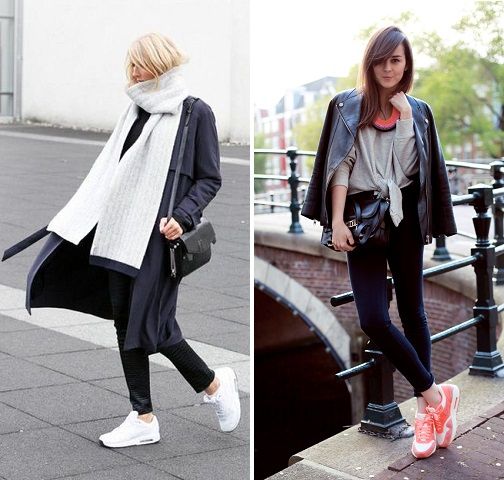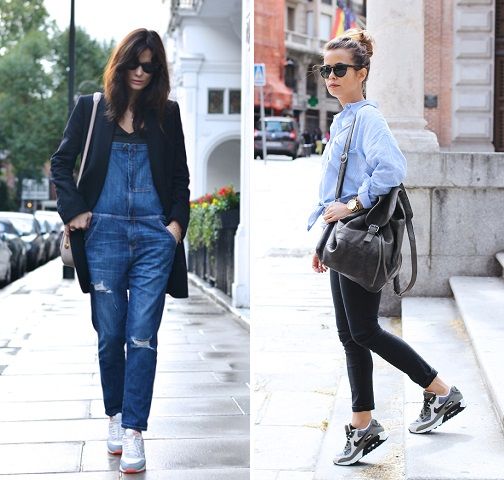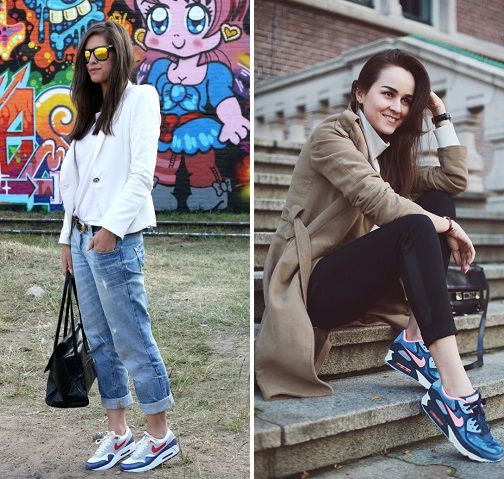 Sources: Google and Style Scrapbook
.
In the spring I took a trip to Berlin, and was completely wowed by the laid-back, achingly cool fashion on the city's streets. Berliners certainly know how to rock a pair of trainers without looking like they're heading to the gym - and the shoe which graced many a German foot was the Nike Air Max 1. I came back with a massive craving for my own pair, and within a few months I had crumbled and bought them in the
Bright Mango
colourway. At around £84 with student discount, they were quite an investment, and I haven't yet got my cost-per-wear down to a satisfactory amount. As they are so bright and pretty chunky, they can be tricky to style..but of course with the wonders of the internet at my fingertips, I have found some brilliant inspiration. They seem to look best paired with a sleek silhouette such as sporty leggings or skinny jeans, and they also work well with a tailored outfit or a skirt for an eye-catching contrast.
How would you wear Nike Air Max?